 A Proud Australian Brand
For 75 years, Oliveri has been at the heart of Aussie homes

.
Family gatherings, entertaining or an intimate dinner for two in the kitchen you love. Beautiful bathrooms for busy families or the indulgence of self-care. Practical designs that melt away wash day blues. Little touches that bring quality, style and a touch of luxury to your space.
Home is a sanctuary. It's where we relax and retreat from the world. It's where moments matter more. And it's where Oliveri products stand the test of time, through design, function, beauty and quality.
More Oliveri 'Aussie Moments' to enjoy...
No video selected
Select a video type in the sidebar.
Create your own Aussie moments.
Create your very own 'Aussie Moments' with Oliveri. Explore our product ranges below.
The best of the best.
Over the years we've worked hard to deliver 'the best of the best', whether near or far. And as we've grown, learned, adapted and innovated, one thing has never changed. Our commitment to Australian made.
In our 75th year in business, we're proud to announce that Oliveri's Aussie made sinks - the products that started it all - will now officially wear the prestigious green and gold Australian Made logo.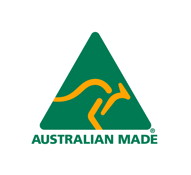 This is more than just a logo to us. It's a recognition of the way we started our business, and our path to success. From humble beginnings, making unique pressed stainless steel sinks in a suburban factory in Adelaide, to a much-loved brand for all Australians.
Find an Oliveri retailer
Locate a retail store near you or make a purchase online.
After 75 years, still at the heart of your home.